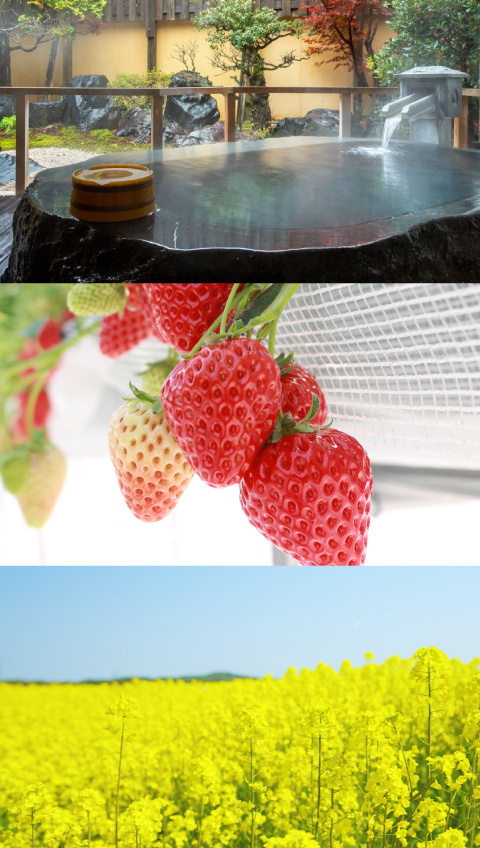 A town where the great outdoors
heals the soul
One of the attractions of Yasugi City is its abundant nature.
The blue of the sky is reflected in the shimmering mid-summer sea and the
The rural landscape of the Noki Plain and the mountain range of Hirose in the background.
Enjoy the beautiful scenery and eat delicious fruits grown by nature.
Take a relaxing break in a historic hot spring.
Let's go to Yasugi for such a luxurious day.
Healed by Yasugi's nature in all four seasons
Surrounded by mountains and lakes, Yasugi has many scenic spots. In addition to famous spots such as the ancient Izumo royal tomb hill where you can see Nakaumi and the Shimane Peninsula, and the Noki Plains where flocks of Tundra swans visit in winter, there are also famous spots such as the largest suspension bridge in China and Uyuni Salt Lake. There are also photogenic spots that "only those in the know", such as places. Would you like to be healed by the scenery that you can only meet here?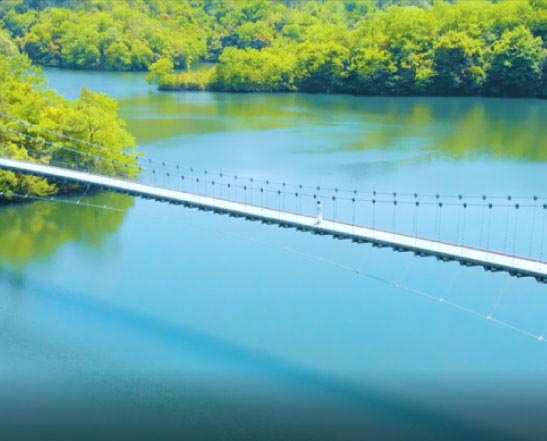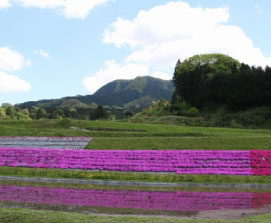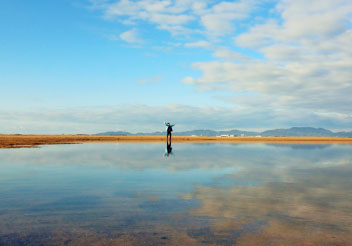 Seasonal fruits full of nature's bounty
Yasugi is actually the largest producer of strawberries in the prefecture. The large, sweet strawberries are a must-try when you come to Yasugi. In addition, vitamin-rich mandarin oranges and grapes, a specialty of the Izumo region, are also grown here, and visitors can enjoy fruit picking when they are in season. Be sure to try the sweet and delicious fruits grown in the fertile land and mineral-rich water from the Chugoku Mountains.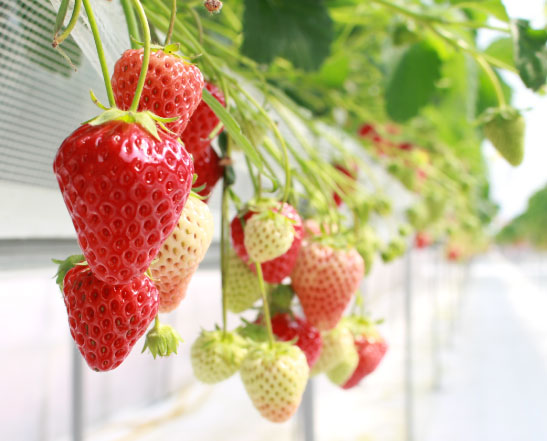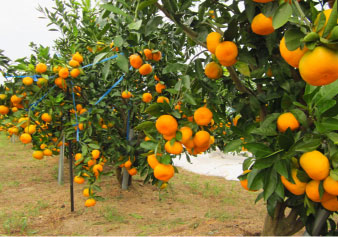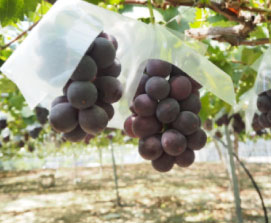 Hot water for beautiful skin that has been in use for 1,300 years
Saginoyu Hot Spring" in Yasugi City is located at the left bank of the Iinashi River at the foot of Gassan, where a rural landscape spreads out. Legend has it that an egret landed in the area and used the hot spring water to heal a wound on her foot.
The source temperature is as high as 50 degrees Celsius, and the water is free-flowing without heating. The mildly alkaline water makes your skin smooth and smooth.
Yasugi City also has other Hida Onsen hot springs, so please enjoy a peaceful trip.