First time in Yasugi
Nature, History, Manufacturing
It makes you forget the hustle and bustle of everyday life.
Welcome to Yasugi, a place of peace and tranquility.
Once upon a time, the hero god Susanoo-no-mikoto visited this land and
The reason for this is that he said, "My heart is at peace.
It is said that the name "Yasugi" came to mean "Yasugi" in Japanese. (From Izumo no Kuni Fudoki)
Yasukeku" is an archaic word meaning "peace of mind.
We propose a trip to Yasugi, a city full of relaxing charms.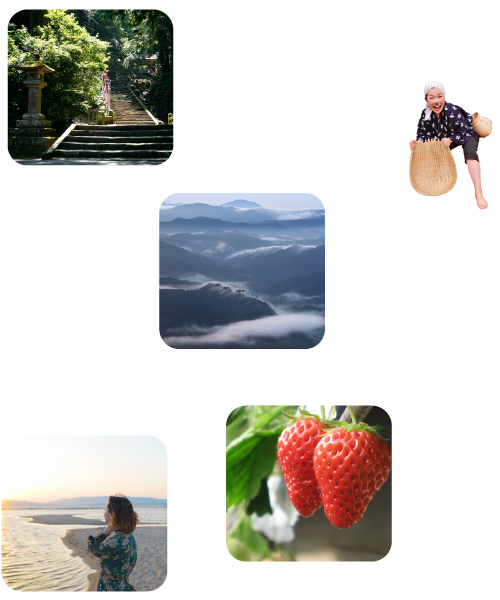 Yasugi Shimane
Yasugi is like this
Yasugi City is located on the eastern edge of Shimane Prefecture, on the border with Tottori Prefecture, and is a town with history, culture, and beautiful nature.
It has a history as a stage of ancient mythology, a stage of battles in the Warring States Period, and as a prosperous iron shipping port in the Edo Period. The area's unique culture and traditions have been nurtured and passed down to the present while continuing to create a new era.
The world-famous Adachi Museum of Art, Yasugi-bushi, which is known for loach scooping, Gassan Toda Castle, and other sights and traditional craftsmanship.
Introducing the charm of Yasugi!