[Guided] Hirose/Sengoku Castle Town Walk
Let's take a walk around Hirose/Sengoku castle town with a guide!
Information
Date and time
Irregular (reservation required)
Required time
120 minutes
Start
Hirose Gasuri Center (parking lot)
Application
Please fill out the application form and send it to "Yasugi City Tourist Volunteer Guide Association".
*Combination of guided tours is also available. Please consult with us.
*Prices are per guide.
*Applications must be made at least 7 days prior to the scheduled trip date.
Contact
Yasugi City Tourist Volunteer Guide Association Secretariat
TEL/FAX: 0854-32-3357
Or Yasugi City Tourism Association
TEL:0854-23-7667・FAX:0854-23-7654
Notes
*The rates are approximate.
*Admission fees are required for some facilities.
*This event may be canceled due to weather or other reasons.
*There is no warranty due to accidents, etc.
Route
START
01
Hirose Gasuri Center (parking lot)
02
Kawanakajima single combat place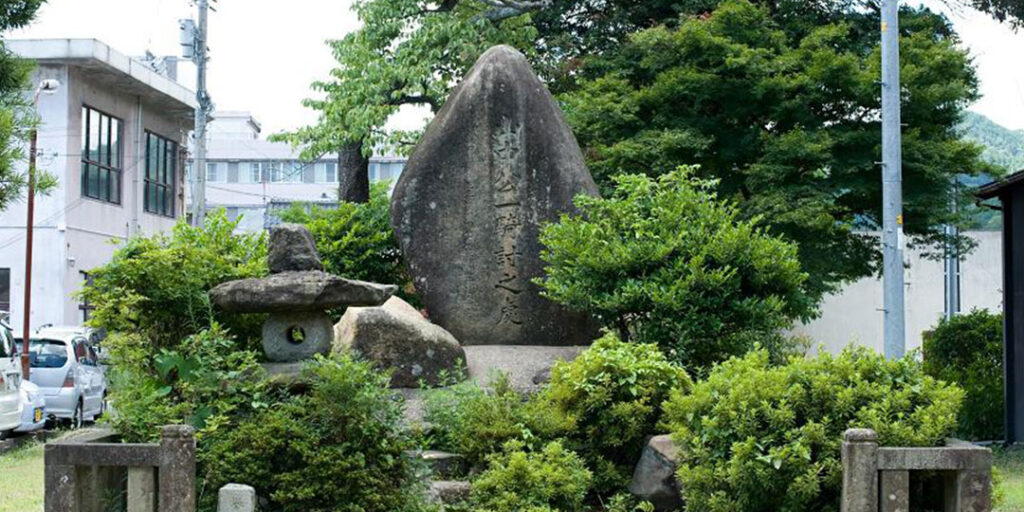 There is a monument built at the place where Daizen Shinagawa and Shikasuke Yamanaka fought one-on-one the year before the fall of Toda Castle.
03
Grave and Monument of Shinagawa Daizen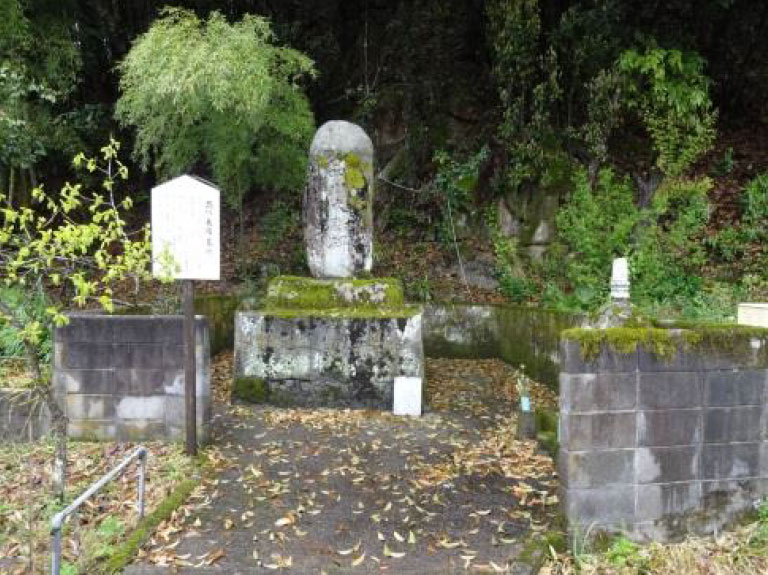 The grave of Shinagawa Daizen, who had a one-on-one duel with Shikanosuke, stands quietly at the foot of the mountain behind the town.
04
Tokoji Temple (Grave of Amago Kiyosada and Tsunehisa)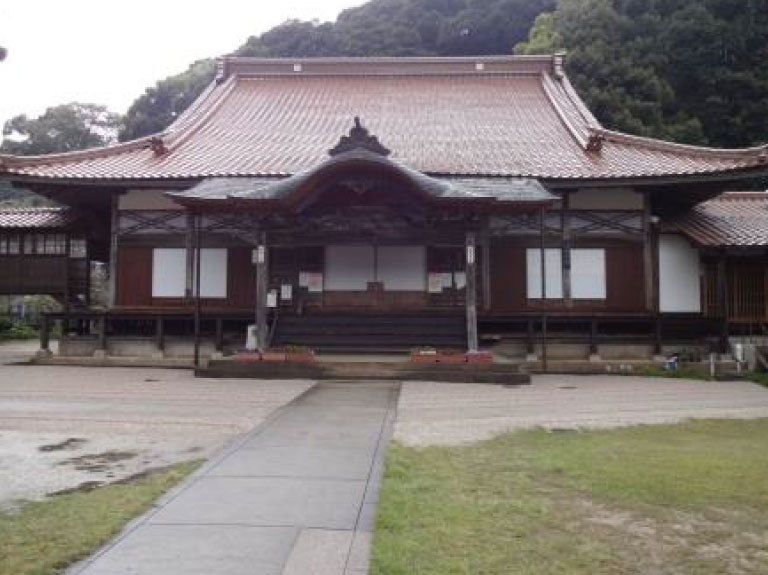 A temple of the Soto sect. The graves of Amago Kiyosada and Tsunehisa are enshrined in the center of the cemetery facing Gassan Toda Castle.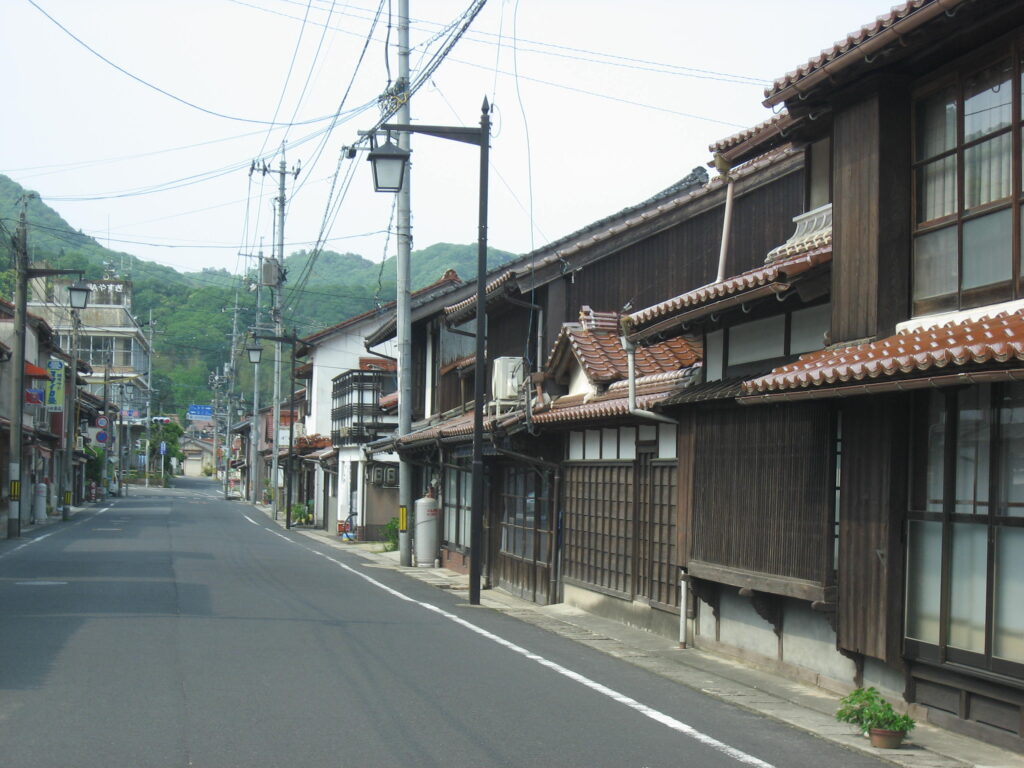 In 666, the second son of Naomasa Matsudaira, the lord of the Matsudaira clan, Konei branched out into the Hirose clan with 30,000 koku crop yields.
At the end of the 17th century, there were 450 townhouses, including the remains of the domain residence, the residence of the chief retainer, and the streets of merchant houses. The number of halls within the domain residence is unknown.
06
Statue of Tsunehisa Amago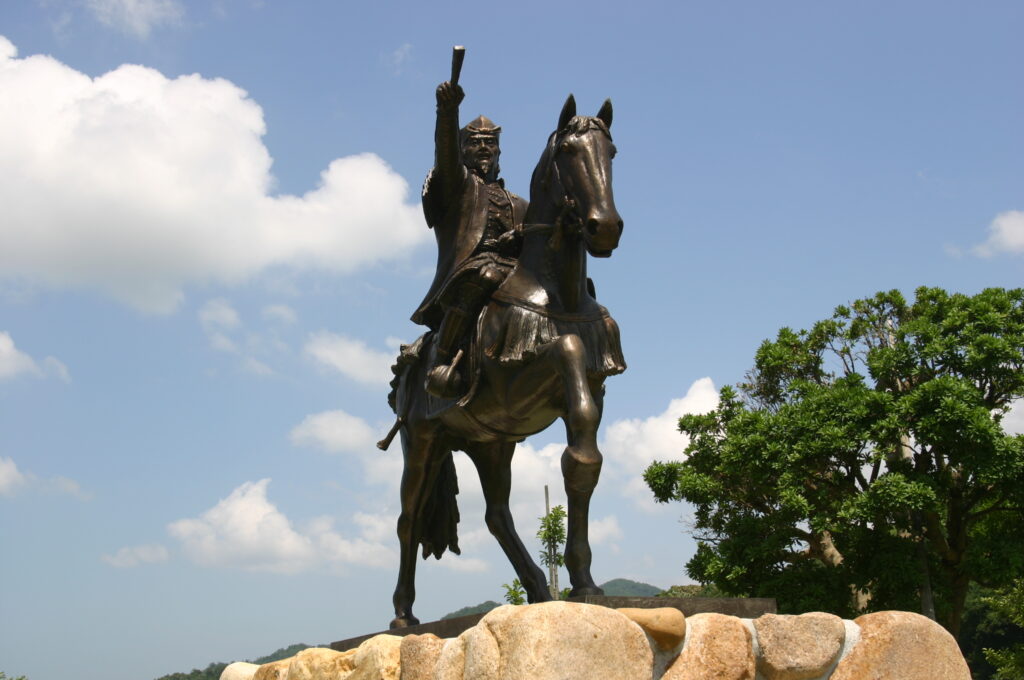 The person pointing is Mr. Mori of Yoshida Koriyama Castle. It is built in Mikazuki Park.