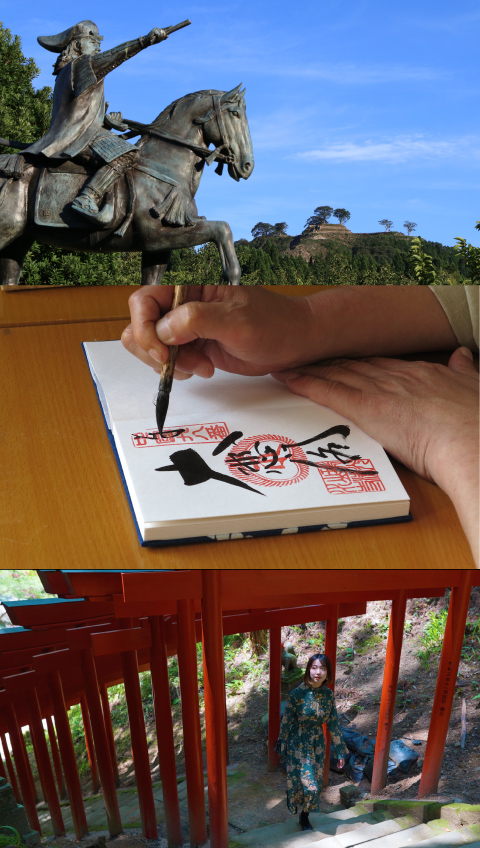 Historical and Mythological Town
Since the age of the gods, a long time has passed.
At one time, it was the setting for a myth.
At other times, it's a battleground.
The town of Yasugi has created numerous eras.
Feeling the presence of the past in the mountain range
A journey to visit the footprints of history, letting the passage of time take over.
Let us take you to the story of Yasugi.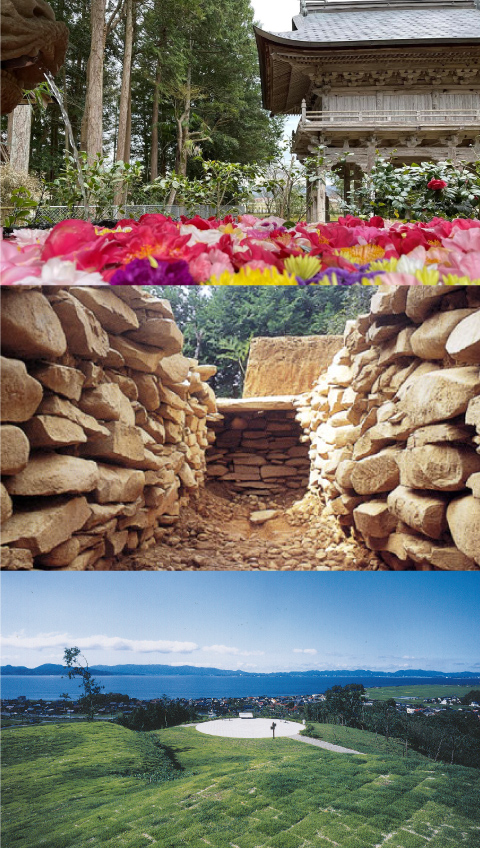 Two major power spots in Yasugi
At two ancient temples that are said to be power spots in Yasugi City
Let's boost our luck!
Kiyomizu-dera
An ancient temple of the Tendai sect with a 1,400-year history, it has long been worshipped as a "temple to drive away evil spirits" and is famous for its cherry blossoms and autumn leaves, and is dotted with numerous cultural assets, including the only three-story pagoda (designated as a prefectural cultural asset) and Nemoto-do (an important cultural asset) in the San-in region.
For more information

unjyu-ji temple
This temple of the Myoshinji School of Rinzai Zen Buddhism was founded in 1322 by the famous Zen priest Koubou Kakumei, an imperial messenger of Emperor Go-Daigo and Emperor Go-Murakami. The oldest Korean bell in Japan (an important cultural property) is housed in the Kaisandō Hall, and the beautifully landscaped Zen garden "Genroku-no-niwa" offers seasonal views.
For more information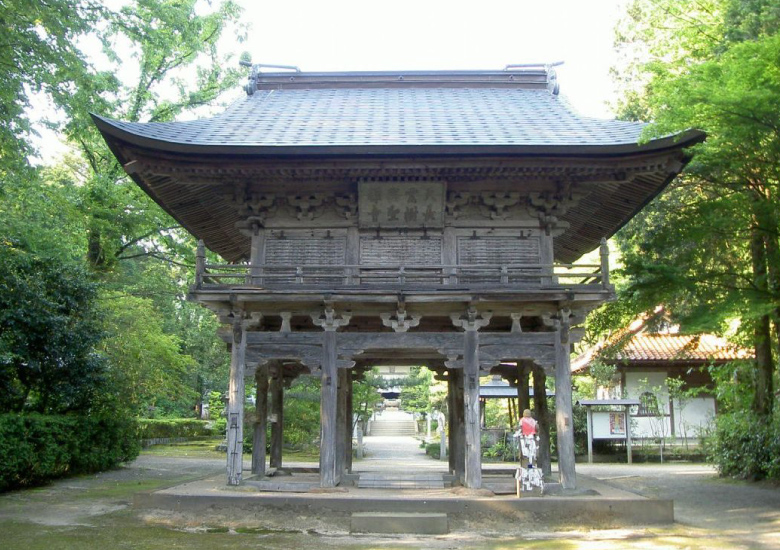 Visit both Kiyomizu-dera and Unjyu-ji temple for more blessings!
Oni and Tennyo's tour of good fortune
The Oni Daishi of Kiyomizu-dera Temple, who ward off evil spirits from the outside, and the Tennyo of Unjyu-ji Temple, who bring happiness to the inside. Although they may look like opposites, both Oni-daishi and Tennyo are good luck guides. By visiting both temples, you will attract good luck and bring good fortune to the world.

Kiyomizu Temple × Demon

It is said that during a time when the world was plagued by epidemics, the priest Onidaishi took on the form of an ogre to protect people and save them from disaster. From this fact, Onidaishi is said to be a being who exorcises evil spirits outwardly so that bad things will not come near.
*Although generally called "Kakudaishi," Kiyomizu-dera Temple is familiar with it as "Onidaishi" (Oni Daishi).

Unjyuji Temple x Tennyo

In Buddhism, Tennyo refers to a woman in the heavenly realm. The Korean bell that can be seen at Unjyu-ji Temple is inscribed with a design of Tennyo Sangaku, depicting a being who plays a musical instrument to carry invisible true happiness in her heart through sound.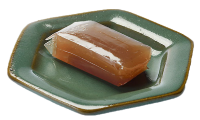 Speaking of Kiyomizu…
Kiyomizu Yokan, certified as "100-year food
Kiyomizu yokan has its origin in the fact that the process of making yokan was handed down from Kiyomizu Temple in the Kamakura period (1185-1333). It has been recognized as a "100-year food" by the Agency for Cultural Affairs as a food culture that has been passed down from generation to generation in the region, preserving the same ingredients and production methods as in the past. It is now made at four stores in Yasugi and is a standard souvenir of Yasugi.