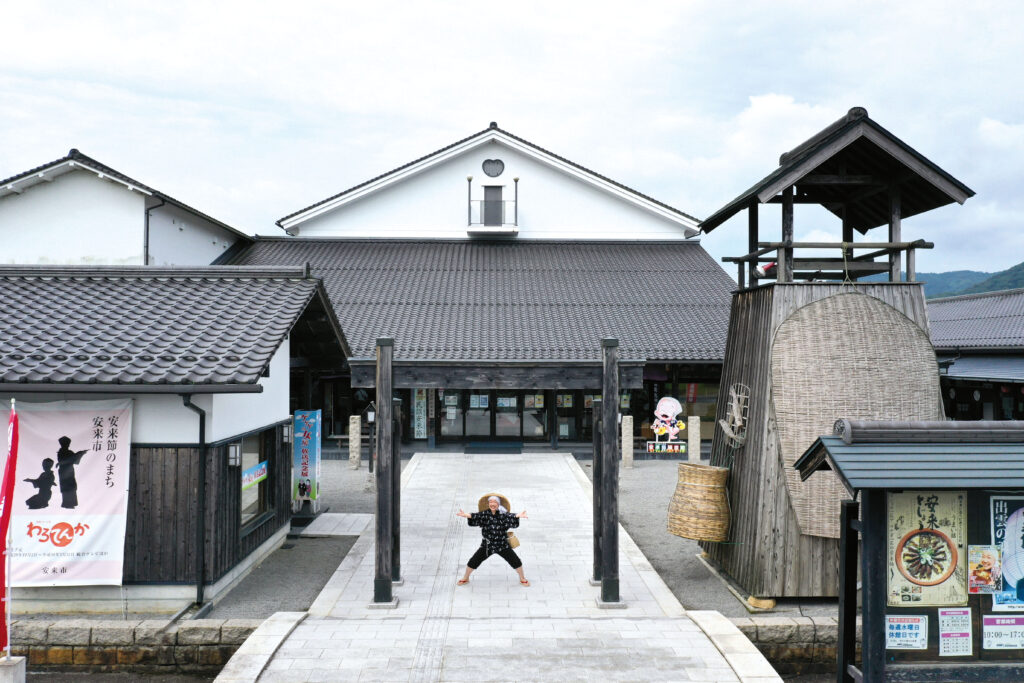 Yasugibushi Engeikan is closed
Release date :
Closed: March 29, 2023 (Wed) to March 2024 (tentative)
Yasugibushi Engeikan was opened on January 20, 2006, with the aim of promoting Yasugibushi and creating an attractive tourist destination by developing it as a temple of "folk song Yasugibushi," which should be a source of pride throughout Japan, and as a tourist exchange center for the city.
Since 17 years have passed since the facility was built, and significant repair work is needed for the air conditioning system, stage lighting, sound system, and other facilities due to age-related deterioration, the facility will be closed for about one year from March 29, 2023, and a new designated manager will be selected in conjunction with the facility repair work.
Regarding facility renovation, the air conditioning system was renovated mainly in FY2023, and the lighting and sound systems were changed to the specifications necessary for future productions, since the specifications of the stage equipment were designed for theatrical performances, which was the original program of the theater when it opened. We will also consider renovation of facilities to reduce maintenance and management costs by saving energy, such as by using LED lighting.
In line with the purpose of establishing the Yasugibushi Engeikan, we will consider the performance style and frequency of performances of Yasugibushi, while continuing to utilize it as a facility where folk songs and Yasugibushi can be viewed, aiming to promote the spread of Yasugibushi and make it familiar to the public.
1. target facilities
Yasugibushi Engeikan (Location: 534 Furukawa-cho, Yasugi-shi)
Dojotei (Location: 534 Furukawa-cho, Yasugi-shi)
2. future plans
Open: Until March 28, 2023 (Tuesday)
Closed: March 29, 2023 (Wed) to March 2024 (tentative)
Reopening: April 2024 (scheduled)
WRITER
Yasugi Tourism Association Public Relations Department